Some of the leading companies are going way ahead of the mediocre companies because of their marketing strategies. Using digital advertising automation helps reduce loads and increase their sales up to 14 % and even more. Digital advertising automation can do multifunctional campaigns automatically at different channels helping you grow exponentially.
You must know these myths about digital advertising automation that needs to be debunked:
Digital advertising automation is not important, it does nothing: Different industries have different needs and unique clients to target. emails alone cannot do that task. In general, most email campaigns fail because those emails are not relevant to clients and they are not unique enough to meet the requirements of clients. Some industries say they don't have enough expertise to incorporate digital advertising automation into their business. It might consume a lot of money and will not benefit in the long run but in reality, those companies who adopted marketing automation software helped them increase their sales within a year. This software is easy to use and can be adjusted according to customer needs so a potential customer might open your mail and even click on the link provided. This in total increases the chances of sales.
Advertising automation is used by big companies: Big companies invest heavily in automation because their customer base is large and they need to engage with more customers at a time. Automating the dynamic ad creative process helps get customers engaged and improve customer interaction which provides large companies the required time to focus on business strategies to grow their business. Similarly many companies with medium investment are incorporated into their business which helps them with sales. Be it big or small, every company or industry that incorporated digital advertising automation claimed that it helped them increase their sales, and customer engagement and to reach a wide range of clients at a time. being a small business will help you collect data about what are customer preferences and what works for your business, providing you with room for improvement to grow your business.
Automated advertising cannot replace traditional systems: Everybody is growing rapidly, tech is the future. Companies are investing heavily in technology to compete with growing industries to make room for their business. Those who cannot invest now are collecting funding to do it within the next few years. This software provides you with large customer data that can be used to reach potential customers and improve sales. data is key to success in the future, relevant data will provide you with information that companies use to devise their business strategies
Digital advertising automation is generic and impersonal: Some business owners think automation is generic and is not relevant to clients, it just adds spam mails to the clients. You need to get the right software that collects enough data to make personalized changes to the mail, so that your client gets relevant content to engage with. Some companies don't understand how it works and what customers want to see. they send spam and irrelevant content that customers might never open. you must use your software to analyze the data extracted from the customer, look into engagement, and set your software to send personalized content to every customer. That's where you can up your game. It will help you generation and monitoring the leads and nurturing to grow your business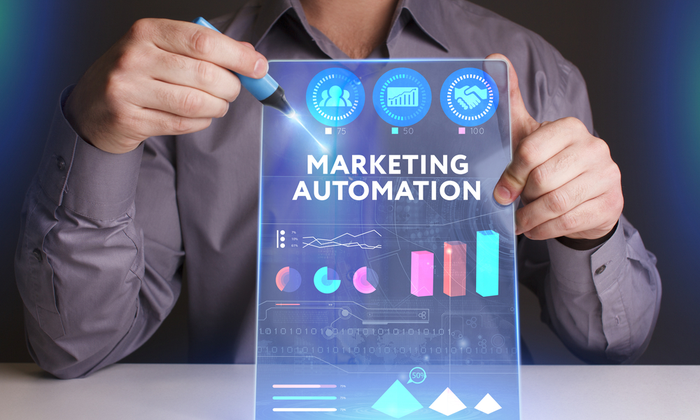 Advertising automation is extremely complicated: Initially when this software was invented automation was a cumbersome process but now with advancements, more and more user-friendly software are out in the market which you can review. See what works with your business. The newly upgraded software works with your customer relationship management which is already existing to engage with potential customers and
Digital advertising automation is expensive and time-consuming: You need to look out in the market to get the right software for your companies. If you have a small business, you might not need those expensive tools for automation yet. Some of the automation providers give you the option of a free trial. You can work with these options and see what works for you and what fits your budget. automation is not time-consuming once set up. It will help you collect customer data which you can use to devise strategies that will eventually save your time.
Automated advertising ends after you convert a potential customer: It is not completely true that just converting a customer is not the only thing required to keep your customer engaged. Providing relevant content to engage with is necessary to maintain a customer. Your sales grow when a customer buys from your business repeatedly and keeping a customer engaged in your business is an important task that can improve sales from 20 % to 80%. It's a huge number.
Conclusion: These are some of the most common Automated advertising myths that you need to avoid. These myths often restrict the business for advertising. When you consider automated advertising, try to consult a professional rather than believing on issues.