Custom tape is a popular product, which has taken over many industries such as ecommerce and retail. There are a many other brands that use gummed tape since there are many advantages to using this product as compared to other standard packaging tape.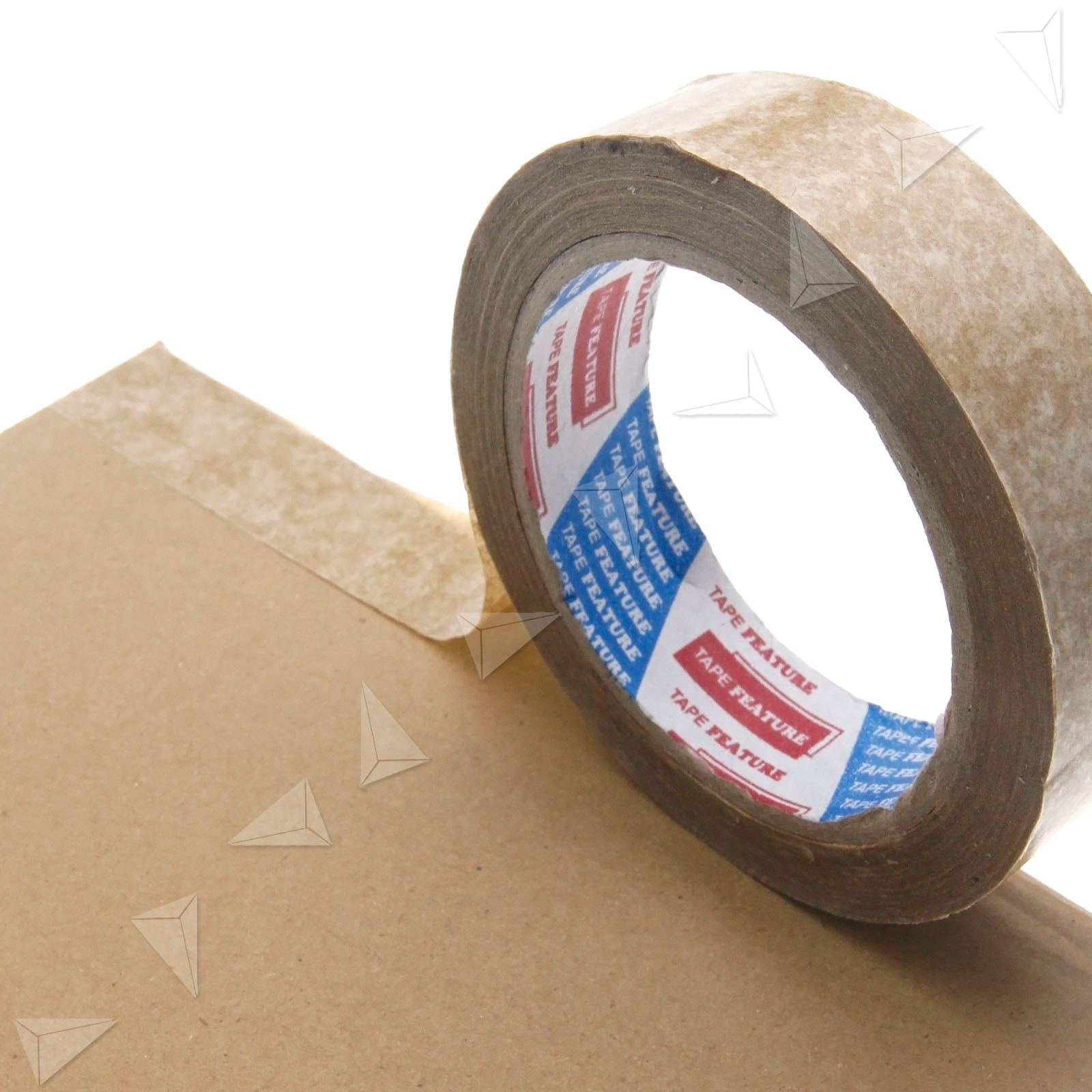 The main advantage that concerns millenials is the fact that gummed tape can be left on the package and recycled with the rest of the box. It does not need to be removed in order to be recycled. In addition, gummed tape is biodegradable and the adhesive is made of vegetable glue. This means it is completely soluble in water and no solvents are used in the manufacturing process, which helps the film break down easily once it is being recycled.
Once the adhesive is wet, it soaks into the carton fibres of the box getting it fused onto the surface. In certain situations, the contents of the box can be overstuffed with merchandise, which can cause the tape to unbind at a certain point in transportation. This would be less likely with the use of gummed tape but the tape would have to dry completely since water is used to activate the adhesive. This means the flaps will need to be held down to wait for the adhesive to dry before passing other boxes in the queue for sealing.
In other instances, the box can be under stuffed with items that can also get the tape to unbind if heavier boxes are placed on top of it. As there is pressure coming from the top of the box, the tape can easily unstick and this will not have a good impression on the receiver of the package.
How to customize kraft paper tape
Gummed paper tape looks great with custom printed branded logos or messages on it. Any kind of custom printed tape will bring your package to the next level in terms of brand recognition and brand retention. Since there is increased competition in various industries especially with the ease to start an ecommerce company, having your brand stand out as much as possible will have a positive impact on your overall marketing efforts.
Be aware that the natural color of kraft paper tape is brown and the colors, which will be printed onto the film, would need to be slightly altered to get it to look right. The other thing to consider with gummed tape is the difficulty of application. The adhesive would first need to be activated with water to be able to apply.